Are You Ready for Tropical Paradise?
ALL THINGS ETSY Series Vol 2
This week, I would like to introduce you to Marionette. She is the owner of the Shop
KAUAIARTIST
. In her shop you will find some of the most beautifully illustrated art pieces. Bright and tropical paintings, drawings and prints. There are flowers and ocean side scenes, sea life and tropical fruit. If you can imagine Tropical Paradise, that is what you will find in her artwork. The detail is impeccable, no matter the medium. She is obviously filled with talent.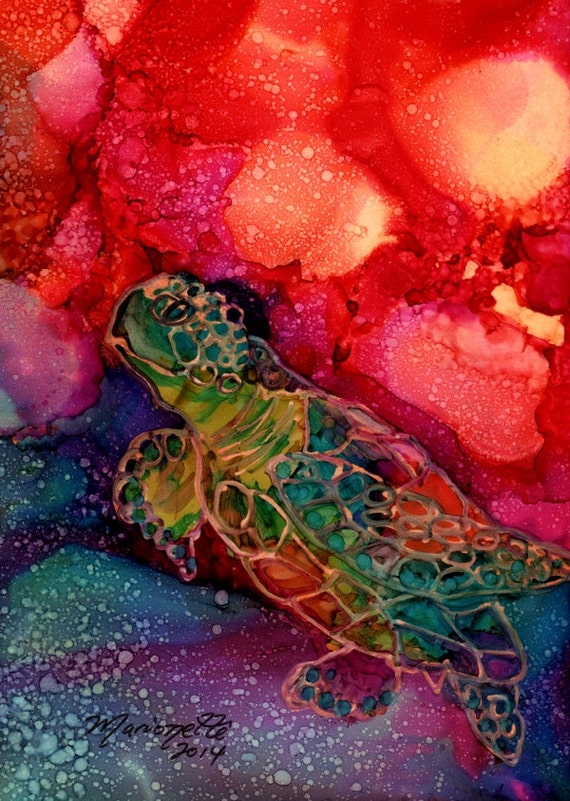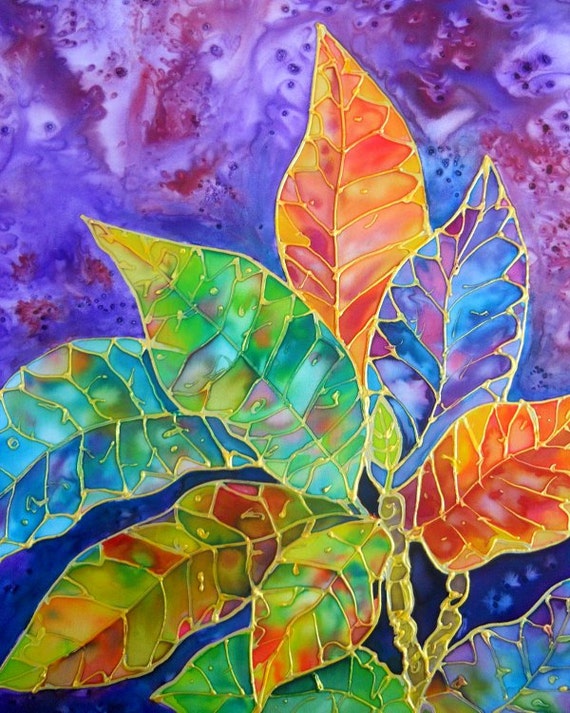 Marionette lives on the island of Kauai and runs and art studio there. The studio "Painting Paradise" attracts locals as well as tourists to take classes. This gives her the ability to support her artistic endeavors and promote her own artwork as well. She let me know that she really wants to be "ohana" family to her students and give them new and exciting things to study.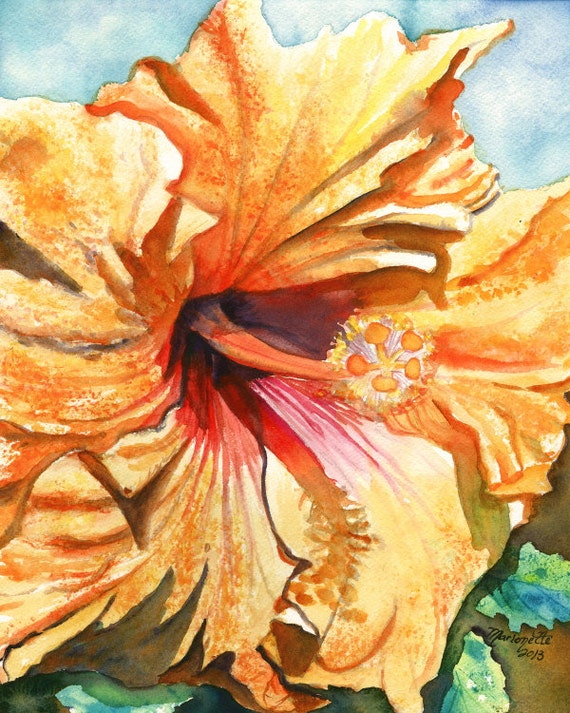 She herself is always looking for new things to experience with her artwork. She let me know that she just recently discovered alcohol inks on Yupo paper and how much fun it is to play with. I, of course, had to go and look this up to see what she was talking about. She says that the inks make quite extraordinary designs on the paper and each creation has a life of its own. Marionette also like to experiment with watercolors, pastels, silk painting, encaustics, acrylics, reverse acrylics, sumi-e, Zentangle, and more. It seems to me that she is always looking for something wonderful and new to play around and experiment with. I can definitely appreciate that.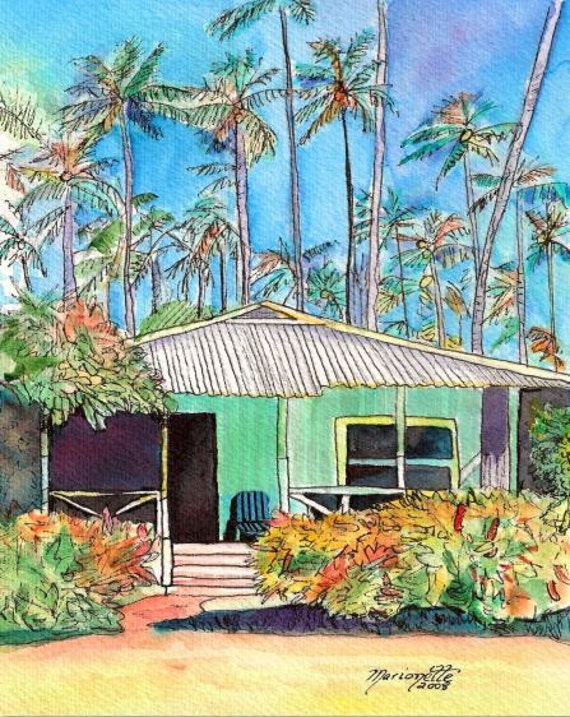 I asked her to share with me what her goals were, for herself, her life, her artwork. She sees herself basically just expanding on what she is already doing. Offering more classes in different mediums. Providing as much as she can to her community and the tourists that she encounters. It is a fabulous thing to be exactly where you would like to be in life. Who could ask for more?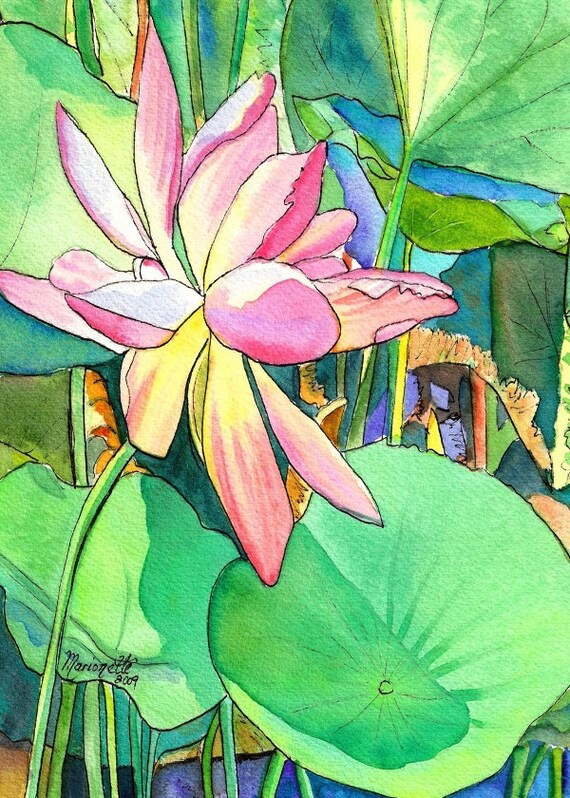 I could not possibly do Marionette's artwork justice in this article. I would have to share every single item in here shop. Every single page unfolds something more beautiful than the page before. The only thing I can say is that you have to see it to appreciate it. Stop by
KAUAIARTIST
and check out her work for yourself, you will not be sorry that you did. You can also find her on her own website at
www.kauai-artist.net/
or on
FACEBOOK
,
TWITTER
, or
PINTEREST
. Thanks so much for stopping by..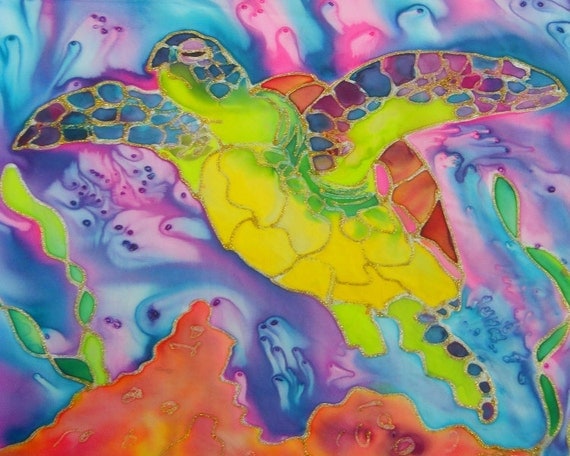 If you have the time, you can stop by
TRAMPLEEDESIGNS
and see what I have new in the shop this week, I would appreciate it.
Leave me a comment and let me know what you think of Marionette's Artwork