Because Every Woman Deserves Great Jewelry....
What a wonderful and fun shop name. It makes my mind go wild. I would love for you guys to meet Susan and introduce you to her shop Susoodles. She designs and creates the most wonderful jewelry pieces. When I first began considering her for this piece and went to her shop, I expected her pieces to be quite high, I was quite surprised, they are actually reasonably priced.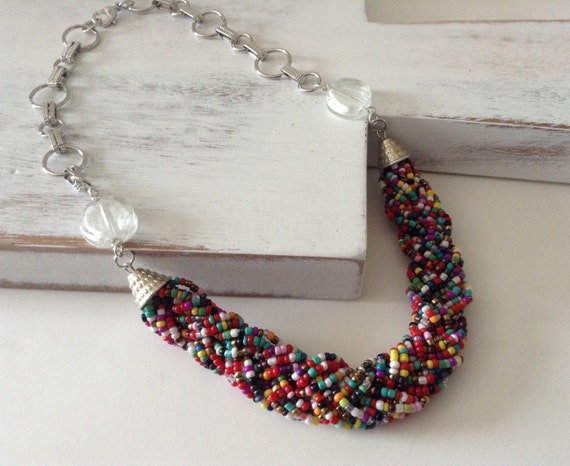 I asked Susan to share her story with me, to give me some background on how she began. She told me that it actually started as a project to just make gifts for friends and family. When the gifts were given, they were so well received that she decided that maybe she had a talent for this. I believe she was right.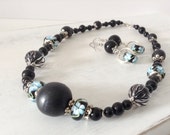 I really want to focus in this series on what artists do during times of struggle, personally and artistically. Susan sites that personally, she just keeps going and artistically, she finds herself another project to focus on or something unrelated to her art. Like many of us, she has other crafts that she does, like painting or knitting that she will turn to for a short period of time just to be able to "come back fresh".
As Susan tells me of her journeys as a Military Wife, I think of my own travels. I hope she knows how much we appreciate how much she and her family has sacrificed for us and our freedoms. I know that it is difficult to give up so much. I am glad that she has found something to keep herself occupied during those difficult times, which I can imagine there have been a few. I want her and all Military Families to know that we truly appreciate all of their sacrifice. Being in that many places cannot be easy. I have traveled many places myself and met many people. Very few of them have actually given up as much as military families do each and every day when they make the decision to be apart for months, sometimes years, for the sole benefit of others freedom. To me, that is such a selfless act. I am honored to be a part of a country where we have people like that.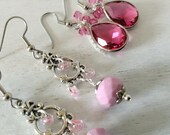 I asked Susan to share with me what it is that she sees in the future for herself and Susoodles. She explains that her current goal is to open another Etsy shop, I won't mention the name so that it won't be taken, and sell handmade Pearl jewelry items. Which I can imagine will be just as beautiful as the items she makes already. Her long term dream would be to have a brick and mortar Shop where locals could come to buy supplies as well as take classes.
Susan and
Susoodles can also be found on Facebook, Pinterest, and Instagram. I do hope that you guys will stop by and visit her Etsy shop via any of the highlighted links and give her some support. This is the first in my series of ALL THINGS ETSY Interviews. I will be doing an interview each and every week of one member that posts to my ALL THINGS ETSY Board on Pinterest. You can follow me or the board via any of the links provided. If you have an Etsy shop and would like to contribute, just send me a message and I would be glad to add you. Please support Small Business and Shop Small.
I Hope Everyone has a Wonderful Weekend and a Safe Holiday.....